"You can find magic wherever you look. Sit back and relax all you need is a book!" – Dr. Seuss
Have you ever danced in the jungle or jumped down a rabbit's hole? Have you ever looked into the lives of fairies and elves, walked the rainbow sitting on a unicorn? Have you ever traveled in a spaceship jumping from one galaxy to another, had a robot or a talking walking plane as your friend?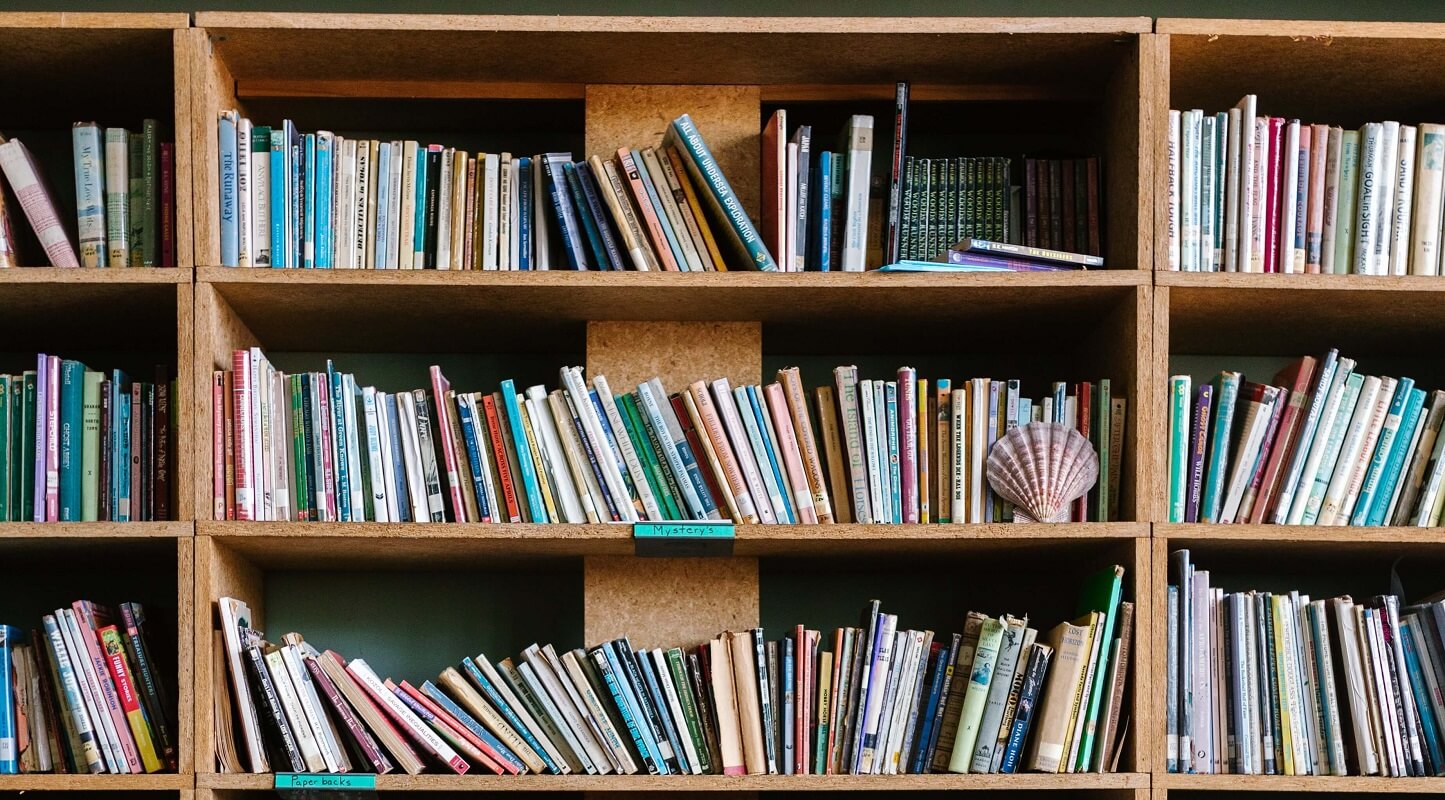 Would you believe if I say, me and my kid have done all these and experienced much more magical things. How? Yes, you guessed it right. Through amazing books.There is a quote by famous author Jhumpa Lahiri
"That's the thing about books. They let you travel without moving your feet."
That's exactly what story books for kids are meant to do. They open the door to a whole new world for kids. Through the words of the author/writer you can ride on your imagination and travel anywhere.
Selecting the right story books is important as they will lead the kids on the path to learn and explore new things. It builds their vocabulary, sparks their imagination and curiosity. Books also create wonderful memories for them to cherish for a long time.
What are the different types of story books?
Story books for kids mainly belong to the fiction genre or true story/life based fiction. They try to teach kids to look at the world as a happy place and how to cope with difficult and disappointing situations. Happily ever after is usually the preferred ending.
Story books for kids can be broadly categorized as below:
Board books for kids
Recommended age: 0-3 years. These books have sturdy pages and lots of interactive elements like touch and feel, sounds, finger puppets, big pictures and letters.
Picture story books for kids
Recommended age: 2-5 years. These story books are designed for toddlers and preschoolers. They are basically interactive in nature, have lots of colorful illustrations.They comprise actions like Lift-the-flap, Pop-up, hand puppets, have a toy-like feel. Some books also include a page or two of activities like stickers, coloring, spot the difference, tracing. These books have minimal texts which are repetitive and rhyming.
Early readers
Recommended age: 4-6 years. These are read-along/read-aloud story books with attractive illustrations, simple poetic text or verse. They are theme-based books, story books with famous cartoon characters. These are designed to teach kids how to identify and read/pronounce the words. They also learn to associate meaning to words and sentences.
Young readers
Recommended age: 6-8 years. These books are designed as chapter books with limited pictures, simple stories to improve reading skills and vocabulary. The illustrations given here and there are only to boost the imagination of the reader. These story books are created so that the child's creativity and imagination is developed. They learn to visualize the characters and scenes as per their view point.
Young adults
Recommended age: 7-12 years. These are books with strong story-line, mainly fiction with interesting characters, theme-based books.
Non- Fiction books:
Apart from these, there are Non-Fiction books which are fact based and talk about things around us. These are books that deal with topics such as Science, Nature and Biology, Planet and Solar system/Outer space, Biography of famous people, Construction and transport vehicles, Electronic and electrical appliances and many more real life related topics.
Non- Fiction books also come in different formats to cater all age groups as per the above mentioned categories of books. For e.g.: There are interactive board books, lift the flap books, creatively illustrated books as well as encyclopedia for kids on facts related Earth. Similarly there are books on other topics as well.
When and how to introduce story books to kids?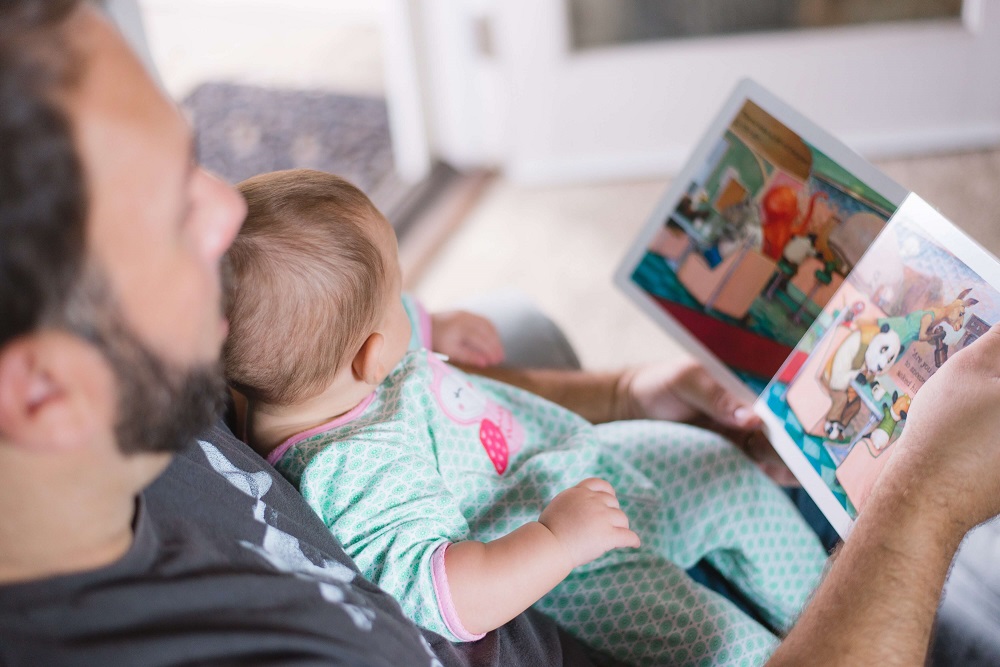 Introducing books to kids is a personal choice of parents. Some parents introduce books as early as 6 months, while some wait till the child shows interest in trying to understand the sounds and objects around them.
There is no set age to start reading to kids. Reading aloud to babies makes them recognize and follow the tone of your voice. Reading with voice modulation helps them understand the meaning of different sounds and develops their grasp on language and improves communication skills sooner.
Start by introducing quality interactive picture story books and make a habit of reading stories. Read the same story book multiple times if the child shows interest in a particular book. Let the child point, touch and turn pages of the book. Reading bedtime story books for kids with attractive illustrations is a good way to introduce books.
It's never too early to read to your baby. All kids enjoy cuddling in your arms and listening to stories (even we did, dint we?).
How to choose the best story books for kids?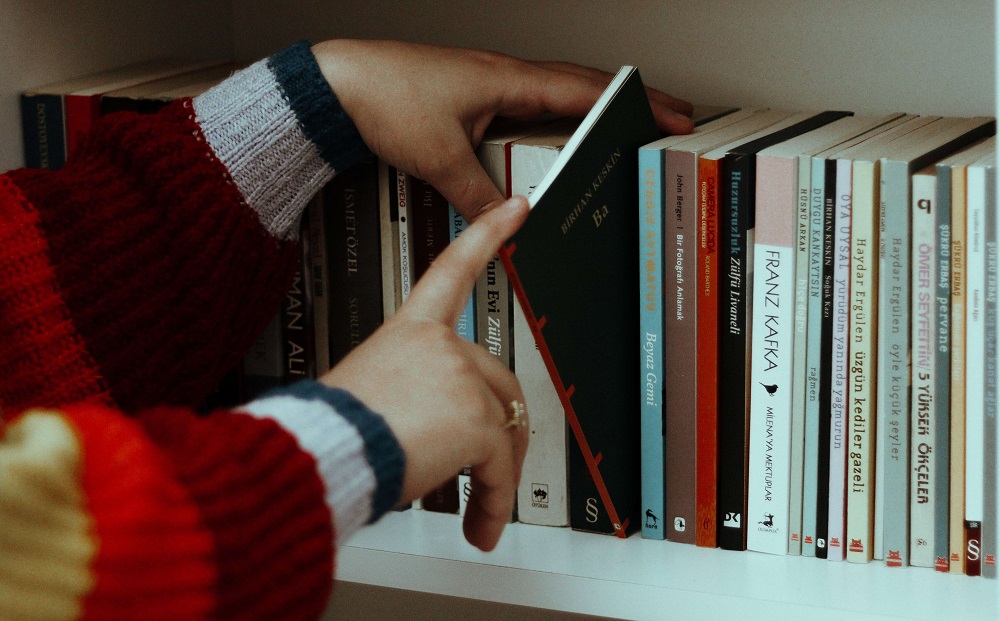 Choose the book based on age-appropriate content and design
Babies and toddlers prefer to play with sturdy books with interactive things with colorful pictures than read text.
Slightly older preschoolers prefer picture story books with repetitive and funny texts which give them scope to talk and act.
Older kids would connect with a good story with interesting strong characters and talk about family, friendship, feeling and emotions. Introducing the right book at the right age will help nurture a reading habit in the child.
Learning from books
Once the age-appropriate category is selected, we need to focus on the learning the kid will acquire from the books.
Babies and toddler story books have basic learning concepts like identifying letters, textures, colors and shapes.
Preschoolers can be introduced to rhymes, phonics and also human values like family, friendship, emotions, feelings.
For older kids who can blend and read words, one can look for story books which will improve vocabulary and language. For e.g.: Simple English story books for kids which are based on fantasy and have simple read-aloud text. Introducing story books of different languages also builds language skills in the child.
If the foundation is set right, as the child grows, a passion for reading is developed which will also help in school for writing, comprehension and vocabulary.
Selecting the right story book theme or genre
Select a story book theme that attracts the attention of the baby/kid. Some kids are attracted to cute animal and bird's animations. Others to prince, princess and castles. Some kids always pick cars, construction vehicles, buses and so would prefer them in books as well.
So, whether its fairy tale/fable/fantasy, try to see the inclination of the child before you introduce first books. Once they start liking books, we can slowly change the subject of books and also bring in fact-based books.
I will provide a list of story books for kids at the end of this article.
Benefits of reading story books to kids:
Story books for kids are designed to expand a child's vision and develop skills to face the world. The characters and story-line are such that the kids can easily connect or relate to them.
Kids get to learn about different places, people, culture, languages. They learn facts about nature, Earth and outer space, diverse cultures and lifestyle of people around the world.
Visually appealing picture story books for kids help in developing the reasoning and intelligence of processing the activities around them. They also help in acquiring and improving language skills. This cognitive development is very important in a child's life.
Moral story books for kids are designed to develop empathy and social behavior. As the kids learn to converse or connect to the story book characters, they will do so with people in real life as well. These books also influence in inculcating good moral values, like helping others, protecting the environment and also good habits.
We cannot ignore the fact that reading story books to kids, helps in family bonding. Children bond and communicate better with people who reads or narrates a story to them regularly. This caters to their attention seeking nature and the love and bonding nurtures their overall well-being and mental health.
Along with literary skills, story books develop child's creativity and imagination. It improves their concentration and helps to control the hyper-active behavior.
Hence, even with the surge in cartoon and TV shows for kids, we cannot underestimate the importance of reading story books to kids. They do play a very important role in the child's life and the benefits of reading story books are limitless and inexhaustible.
List of story books for kids:
I am listing down some English story books for kids which we have personally enjoyed. I will be updating the list as we go along.
The Very Hungry Caterpillar by Eric Carle
Itsy Bitsy Spider Finger Puppet Book by Cottage Door Press
Wiggly Fingers Ollie The Octopus Board Book by Igloo Books
Hello, World! Solar System by Jill McDonald
Ravi's Roar: A Big Bright Feelings Book by Tom Percival
Little World: To the Moon: A push-and-pull adventure by Allison Black
The Jungle Book (Campbell First Stories) by Miriam Bros
My first mythology tales by Maple Press
Grandma's bag of stories by Sudha Murthy
My First 1000 words by Wonder House Books
101 Panchatantra Stories for Children by Om Books Editorial Team
Dear Zoo: A lift-the-flap book by Rod Campbell
Busy Farm: A Ladybird Lift-The-Flap Book by Ladybird
101 Spot the Differences : Fun Activity Books For Children by Wonder House Books
I can read books by Harper Collins (many interesting titles)
Book series by Disney
The cat in the hat book series by Dr. Seuss
Where's Spot? and other books by Eric Hill
See inside your body (Usborne Flap Books) and other such books by Usbourne
The library of children's literature has an huge list of story books for kids. I have mentioned very few interesting books above. Follow the blog for more book recommendations and reviews.